1. Barbie Room at the Hilton Hotel – Buenos Aires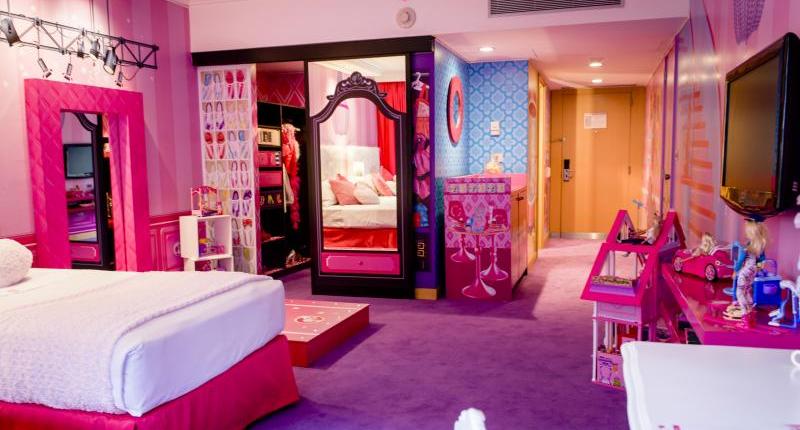 This cute barbie room, the most cherished toys that you could have in your room. Do not you think it would be fun to relive those childhood moments of your staying in a hotel that recreates all these memories of games with your favorite Barbie. Ten full assurance that it is not an experience just for kids!!!
2. Room Underwater Talay Karon Beach Resort – Thailand
This is a magnificent room under water. Is not that besides being beautiful its subject, represents adrenaline and extreme adventure know that going to sleep in the middle of the water!!!
3. Room SpongeBob Nickelodeon Hotel – Orlando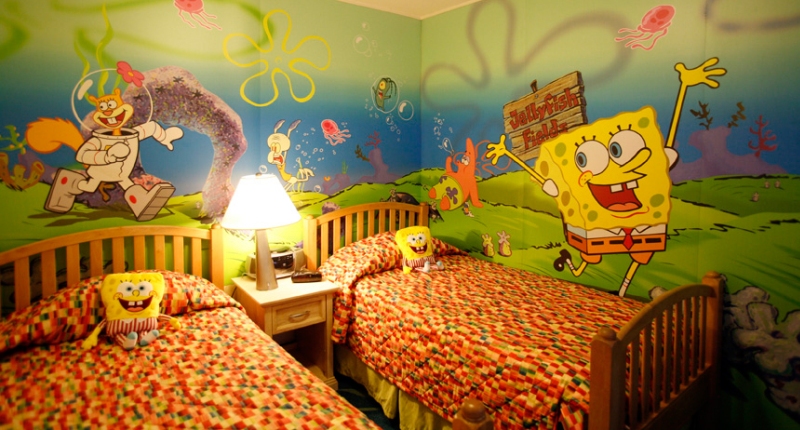 In this hotel, children have the opportunity not only to share with Patrick, Mr. Krabs and Bob, but also to explore, imagine and learn, through various games that are offered there.
4. Pirate Room in Hotel Holiday Inn – Phuket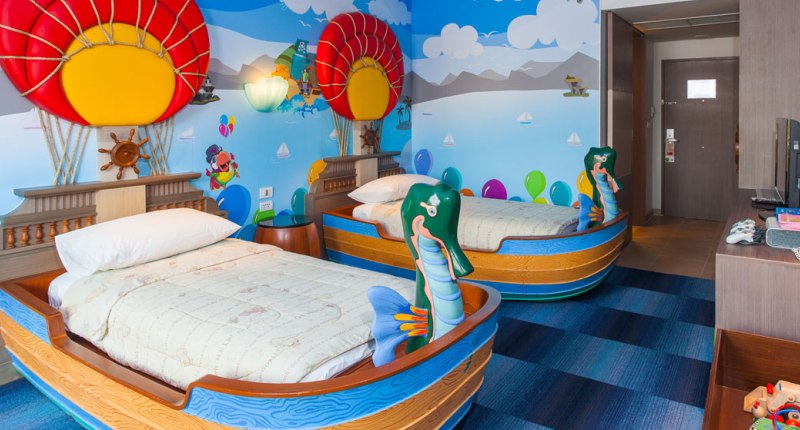 The Holiday Inn hotels are others who are also thinking that children have a pleasant holiday with their families. Many of the suites are acclimated quite ingenious ways, which can recreate from pirate ships to circus tents and huts in the jungle. And each these, is equipped with video game consoles and other items that contribute to the fun of children.
5. Room Flintstones at the Melia Hotel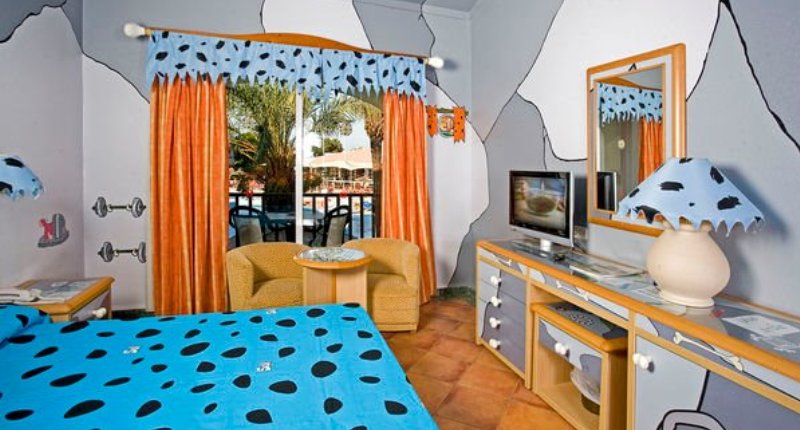 The hotel chain Sol Melia, located in Spain. It does manage to give to children and parents the most amazing holiday we may have had. They have the opportunity to have breakfast and enjoy pleasant moments with these fun characters to give you an idea of how wonderful it can be to stay with your favorite cartoon.
6. Hello Kitty Room in Grand Hi-Lai Hotel – Kaohsiung, Taiwan
Besides being equipped in the best way, dare we say it is a work of art for our view.Much delicacy and femininity can find in this beautiful place.
7. Harry Potter Room at The Georgian House Hotel – London
The ingenious owners of this hotel not thought at all bad to want to recreate some of their rooms as Hogwarts School, the same that is only suitable for wizards and sorcerers, as our dear friend Harry Potter.
Upon entering the place, besides the typical start listening melodies of the famous saga, you'll encounter spell books and a bottle that lets you potions.
Comments
comments