1. Bharat Jain – Earning : Rs.75000/month
Bharat Jain tops the list of richest beggars in India. A 49-year old family man who is now a millionaire by begging is still continuing his passion of begging. His main area of income is the Parel region of Mumbai. Where people in this crowded city are craving for a place to reside, there he owns two apartments worth 70 Lakh. He starts begging early morning till late night to earn around
Rs.75000/month.
2. Krishna Kumar Gite – Earning : Rs.45000/month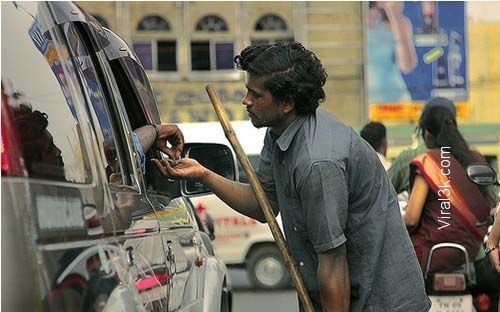 Krishna Kumar Gite holding the second position is another amazing young beggar entrepreneur . His favorite spot for earning is CP Tank near Charni Road in Mumbai where he earns around 1500-2500/- a day. He has his own flat at Nallasopara, where he lives with his brother. All his money is handled by his brother.
3. Sambhaji Kale – Earning : Rs.30000-40000/month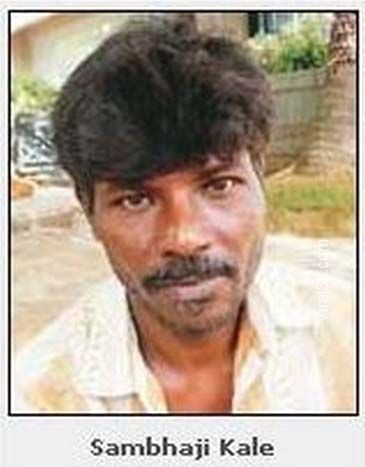 Sambhaji Kale is not less in competition of posh beggars, To fulfill responsibility of his family of four he begs in the Khar region of Mumbai, and earns around a Rs.1000-1500 / day. He has his own flat in Virar plus two extra houses and also a small piece of land in Solapur. Still he has a bank account with around half a lakh rupees.
4. Sarvatia Devi – Pays Rs.36000/Year Insurance Premium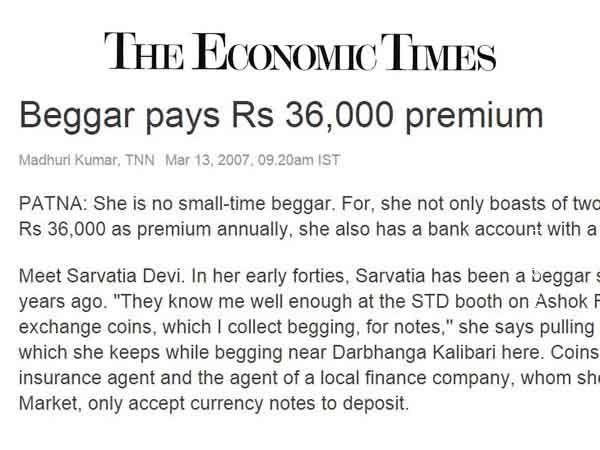 5. Laxmi Das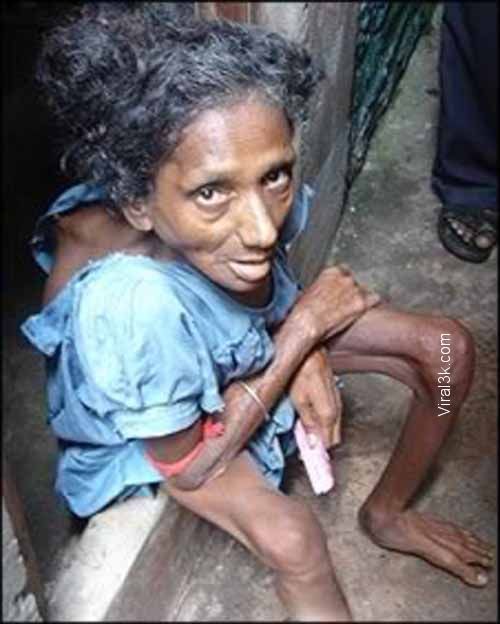 Lakshmi Das a bank account with a huge bank balance Laxmi Das is another famous rich beggar from Kolkata, India who started begging when she was only 16. From then till now she spent all her life begging to accumulate a huge amount in her bank account to live her life after retirement. At present she is 50, and maybe it's time for her retirement.